Flash Deals at Big+ Property EXPO In Publika
Take a look at the video here on the previous EXPO held in Publika:
Selling a property in Malaysia, especially if it's your first time, maybe time-consuming and challenging for you. A lot of strangers will come into your home and roam around. They will criticize every flaw of the house and they will negotiate with the price lesser than what you are offering. The main goal of property investment is for us to have a return on investment and capital appreciation on a property. In this guide, you will learn how to buy or sell your properties the right way.
Investing in selling or buying a house is a very important decision to make, this will affect you for years. That's why you need to know how to sell your property so that you can enjoy the benefits you will receive. You must know the challenges and constraints first before coming up with your final decision. To give you some advice on selling properties in Malaysia, here are a few tips.
Set your selling price
Pricing the property correctly is the most important factor to consider. If you want to sell your house, then you must know the right price tag on how much the house worth. Checking the market value of your house is important. Most of the time the purchaser needs to loan their money in buying new properties that's why they are basing it from the market value of the house. You will be showing your house to an interested buyer and you should not overprice the house because it may lose the appeal of the house you are selling. It may be too late for you to drop your price if it is too expensive for the buyer. For example, for a property like G Residen and Seni mont kiara, you might have to set the price higher. Seni condominium mont kiara will be a better option, though.
If you price your home a little lower than the market value, then you will have a lot of offers from an interested buyer. Places such as Pantai HillPark, you can set the price lower. The price will also depend on supply and demand. If you will have two agency they will not price it in the same way. The agents will figure out how they will price your house than others. They will be the ones to process most of the work needed in selling your house. They will have comparative market analysis in advanced. The objective is to sell the property at the best price and shortest possible time.
Buyers will always negotiate and try to lower the price of your property, you must know how to play ball. When you are to sell your house you already got a price, but this should be still open for negotiation. You'll get the amount of money you want at the negotiation and the buyers will also feel good on getting good value. You may probably end up getting off the price you have set but you should always end up getting the worth of the property you are selling.

Find the Right Agent
The agent you will get should be able to support you with the latest technology. They must be more experience in negotiating home sales than you do. An Agent must be able to help you sell the properties than you could on your own. If there will be a problem during the processing of the paper, that usually occurs, then there should be an experienced professional who will help you.
An Agent should know the step by step procedure of all the paper works involved in real estate transactions and ensure that the process goes smoothly. The agent you will get should be updated in all the new real estate laws, guidelines and must be an expert in his field. He must be competitive and will be able to distinguish himself from another agent.
They must market themselves formally through business cards and postcards with pictures on them. Some Agent uses/established a quote for them to be remembered. Listing in real estate magazines, newspapers and postcards are marketing techniques to get properties sold. Many agents have their organization and will put their organization name to be known.
The agent usually markets their name first before the property once their name is recognized by people then they will believe that he is a successful agent selling a good property. Sometimes it will always start first in the identity and credibility of the seller, follows by the real estate they are selling. They need someone who believes in them.
Get legal advice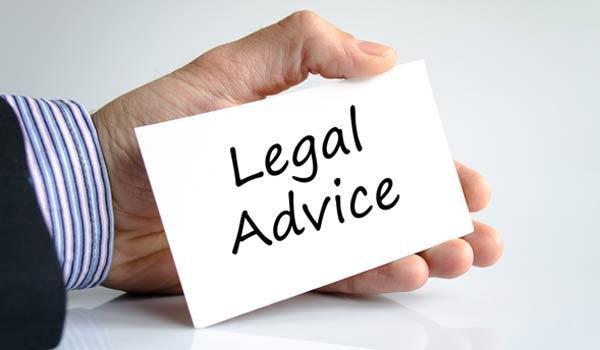 Seeking for the support of an expert is important. You may get a lawyer if you think you need one. Appointing a lawyer will secure the protection of the right of the property but you will have to pay for the professional fee. Every work of the lawyer should be paid so you must think about appointing one. You should also be aware of the steps on purchasing property in Malaysia if you will not be hiring a lawyer. To site some the first step is there is a letter of acceptance between buyer and seller and there should be one to three percent deposit expected from the buyer. There is a document called Sale and Purchase Agreement. You may need legal advice before signing the agreement. In the span of 14 to 30 days, the Sale of Purchase and Agreement should be already signed. After which the buyer will deposit seven to nine percent payment to complete the ten percent down payment.
The buyer will have a maximum of three months to pay full payment upon receiving the Land Office consent. You will bring the Sale and Purchase Agreement in the stamping office. The valuation department will examine the property and the stamp duty will be paid at the Stamping office. You will register the transfer at the Land Office Registry.
If you have appointed a lawyer, then this should all be done by him before completion of the transaction. There is a memorandum of transfer that must be signed to transfer the title from the seller to the purchaser. If the developer does not yet have the full title, it should be stated in the SPA that this should be given as soon as they have the properties.
Advertise
One of the marketing strategies in selling is through advertising. You might want to invest in making your house photography attractive to buyers by hiring a professional photographer. You can post the picture on social media or in some listing sites. You can also have fliers and ask a helping hand from your friend. Or you might want to have an advice from your agent on methods of advertising, they are trained on how they will market your property.
Negotiate with the buyer
Sometimes negotiating with the buyer is hard especially when the buyer can overpower you. You will have a hard time closing the deal or looking for another potential buyer. Usually, properties are not sold at their asking price it will be than the price set. You will, of course, post your property online or your agent will be the one to sell it, and if there is a potential buyer the first thing they will do is to offer a price and negotiation follows. For example, if you want to buy a property at fraser place kuala lumpur for sale, you might need to negotiate a little bit with the buyer.
Your main objective is to sell it at your asking price or if not the highest price possible. You have the full control in arriving at a final decision in grabbing the offer or not. You must know how to negotiate well so that you won't be committing a huge financial mistake. Do not rush yourself in selling your home you might end up in a wrong decision.
The buyer may rush you because of his reason for moving in fast. This may affect your decision if you will let yourself pressured by the buyer. Some buyer may offer of paying you the whole amount as early as possible if you will agree on the price they are offering, that is quite convincing but do not be fooled by that. You should always remember that it's your property before they deceive you by words.
You can tell them that you still must compare other offers from them. If you will study the current real estate trend, then you will understand how you will sell your house properly if you will not get an agent. Saying yes, all the time is trouble. Your property has a value and let the buyer see that you know what you are doing. Buyers can be intimidating but you should be confident on your property for you to sell it at the price your real estate is worth. Make sure that before closing the deal of negotiation it will always favor you.
I hope those five tips for selling will help you in making your decisions in selling your property in Malaysia. It is not easy but if you will be able to sell your property right is a relief. You know that your property will be in good hands. Selling is challenging and time-consuming at first, but if you have someone to help and guide you then it will be easier. Make sure to always seek help from the experts to avoid having conflicts and to ensure that you are on the right track.